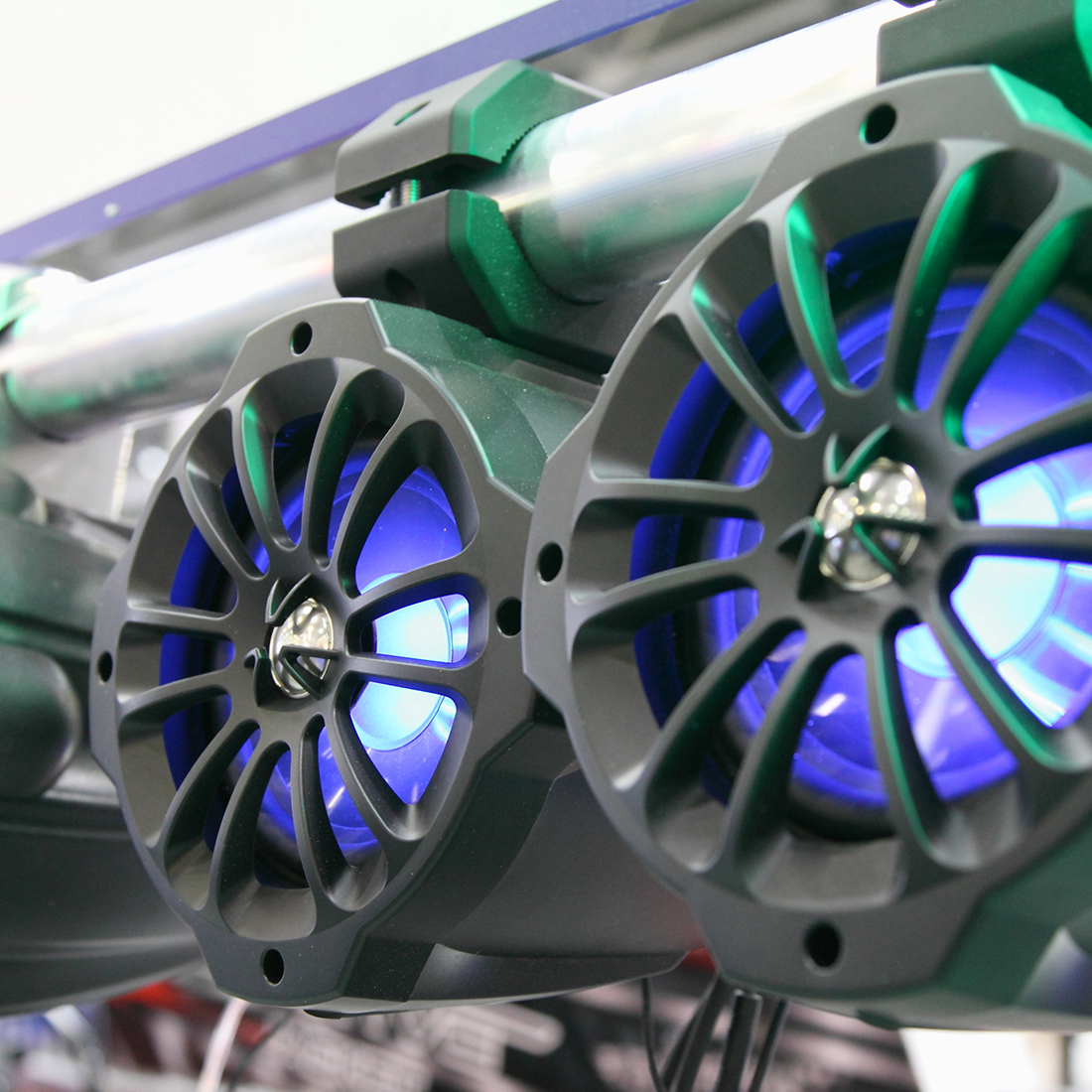 Marine Audio
---
From our origins in car audio, Factory Direct brings to marine audio systems the same level of knowledge and experience. For decades, we have shipped the best brands and systems all over the country, serving the beach towns on each coast to the incredible lake cultures such as those throughout Alabama and Michigian. There's nothing better than a sound system that drapes the waves and chop in your favorite songs at their highest quality.
Factory Direct Audio stocks the absolute best in marine audio components. Our customers tell us firsthand that the difference between their watercraft's default audio systems and our upgrades are day and night. Our DS18 components, for example, are unmatched in audio quality, and the DS18 visual components truly bring your sound to life with LED lighting displays that will blow your lakemates away.
As with all our components, our marine audio parts ship faster than any wholesaler in the country. Retailers count on Factory Direct to get them what's in demand immediately. We keep our inventory at full capacity at all times so you don't ever have to worry about whether the hot new components will be available for your shelves, or for your own personal installation. We sell the best parts, at the lowest prices, and get them to you faster than any provider in the industry.
---
Featured Car Audio Products
---